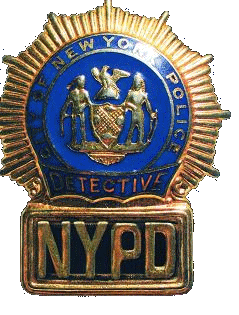 "NYPD Blue"Trivia
1. Name the character played by Dennis Franz?
2. Name the character played by Charlotte Ross?
3. Name the character played by Henry Simmons?
4. Name the character played by Kim Delaney?
5. Nmae the character played by Bill Brochtrup?
6. Name the caharacter played by Jimmy Smits?
7. Name the character played by GailO'Grady?
8. Name the character played by Austin Majors
9. Name the character played by Gordon Clapp?
10.Name the character played by James Mcdainels?
11. The first squad member to leave was Andy's partner of seven years, Detective John Kelly. Under what circumstances did Kelly leave the squad?
12. The heart and soul of "NYPD Blue" was Andy Sipowicz. Dennis Franz created an unforgettable character. After 12 years, and many trials and tribulations, what became of Andy Sipowicz?
13.The squad had a long procession of PAAs, the civilian employees that did the clerical work. Donna Abandando was the first PAA on "NYPD Blue". She had a romance with Greg Medavoy, which didn't have a happy ending, and she eventually left the 15th. Whatever happened to Donna?
14.Greg Medavoy was a good guy and a good cop. He was on the show from the third episode until the very end, longestnext to Andy. He certainly had his ups and downs in the romance department, with a divorce, a broken romance with Donna, and falling for Abby, the lesbian cop. Who was the woman Greg finally ended up with?
15.Diane Russell came to the squad from an undercover job. One of her most difficult cases at the 15th would be another undercover, this one involving psycho bad guy Jimmy Liery. He almost sent Diane over the edge, but in the end her love for Bobby Simone saved her. Under what circumstances did Diane Russell finally leave the show?
16.Bobby Simone was probably one of the most popular characters on the show. He was Andy's partner, Diane's husband, and he was an all-around great guy. What did the future hold for Bobby Simone?
17.Detective James Martinez grew up on the show. He started as a young cop, and grew into a fine detective who loved his job. Why did Martinez leave the detective squad?
18.Arthur Fancy was the squad boss throughout the first seven seasons on he show. He certainly had his share of headaches, in particular his disagreements with Sipowicz regarding racial issues. Fancy finally left the squad; where did he go?
19.Detective Danny Sorenson was a troubled young cop. He fell madly in love with Diane Russell, and when Diane broke things off with Danny, he became despondent. What finally became of Danny Sorenson?
20.Detective Jill Kirkendall and Diane Russell were partners and good friends. Jill found herself in a world of trouble because of her no-good ex-husband Don, who was involved in the drug business. What became of Jill?